Speaker Brackets, Speaker Wire and restored Radios
are available as shown below.
Please Note;
We do not normally sell unrestored radios or "dash stuffers" used to fill the hole in your dash.
All units shown are in good working order and ship as shown in the pictures.
ie. If your don't see knobs or brackets we dont have them.
Speaker Brackets
1951-52 Ford F100 dash Speaker bracket - $95 Cdn ea.
Current Stock - 2 sets only
This bracket allows you to use a commonly available 4x10 speaker in place of the no longer available 6x9 w cutaway frame original to the truck.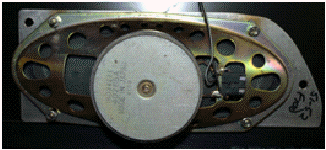 This bracket fits behind the dash grille type shown below. Grille shown for reference only. No stock for sale.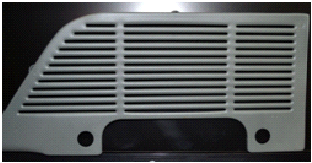 _______________________________________________________________________
Speaker Brackets
1960-66 Chevy C10 Cab Corner Stainless 6x9 speaker brackets - $190 CDN
Image shows 1 side of set only. - Sold as a left/right pair -Current Stock - 2 sets only
Speakers to fit are available on request.